Cinco de Mayo (meaning Fifth of May in Spanish) is a holiday celebrated in Pueblo (from where it has originated) and some other parts of Mexico and also around the world as a celebration of Mexican heritage. Sometimes it is confused with Mexican Independence Day, the biggest Mexican holiday, which is on September 16th.
This holiday commemorates the last foreign battle on North American soil when the Mexican army defeated the much larger and better-equipped French army in the Battle of Puebla on May 5, 1862.
Some of the largest Cinco de Mayo celebrations take place right in Los Angeles. Let's see where you can celebrate it!
Cinco de Mayo at Olvera Street
It's all happening here – live music and dancing at Plaza Kiosko, traditional celebration with mariachis, Folklorico dancers, piñatas, and other activities for the kids at El Pueblo de Los Angeles Historical Monument on Olvera Street in Downtown Los Angeles.
El Pueblo and Olvera Street are still very much the heart of the Mexican-American community in Los Angeles, so you can expect lots going on for Cinco de Mayo.
Hecho en LA: Taco Madness at LA Plaza
This is one of the city's most food-focused Cinco de Mayo events. Star of the event are tacos of course, but you can try dishes from all over Latin America along with margaritas and micheladas (a Mexican drink made with beer, lime juice, assorted sauces, spices, tomato juice, and chili peppers).
You can even join in on a cooking demonstration or just dance away at the outdoor festival
Lucha VaVoom Cinco de Mayan
Lucha VaVoom which ordinarily takes place at the Mayan Theater on South Hill Street is one of the most unique Cinco de Mayo celebrations in the Los Angeles area. It includes a crazy combination of acrobatic masked wrestlers, burlesque dancing, and even a striptease.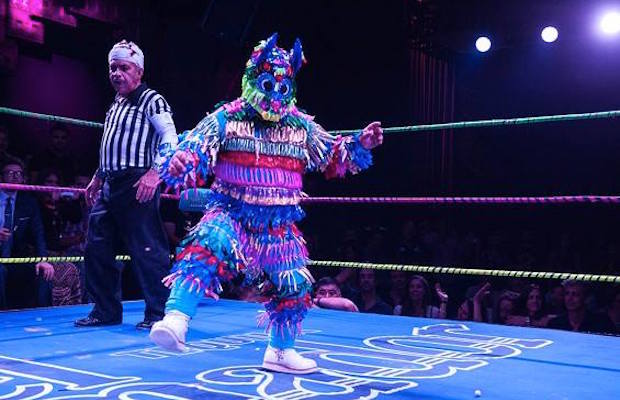 Cinco de Mayo Pub Crawl in Santa Monica
Attend VIP Nightlife's own Santa Monica Pub Crawl to enjoy in half-priced beers, tequila cocktails, and tequila shots. You must register for the event at the Circle Bar on Main Street. At registration, attendees receive a map of bars, pubs, and participating clubs.
Cinco de Mayo at Citadel Outlets
Each year, at Citadel Outlets which is decorated for the Cinco de Mayo celebration, you can enjoy in live ballet Folklorico, mariachi performances, sales at many of the Citadel's shops, and street tacos for purchase from the Center Court.
This event is free.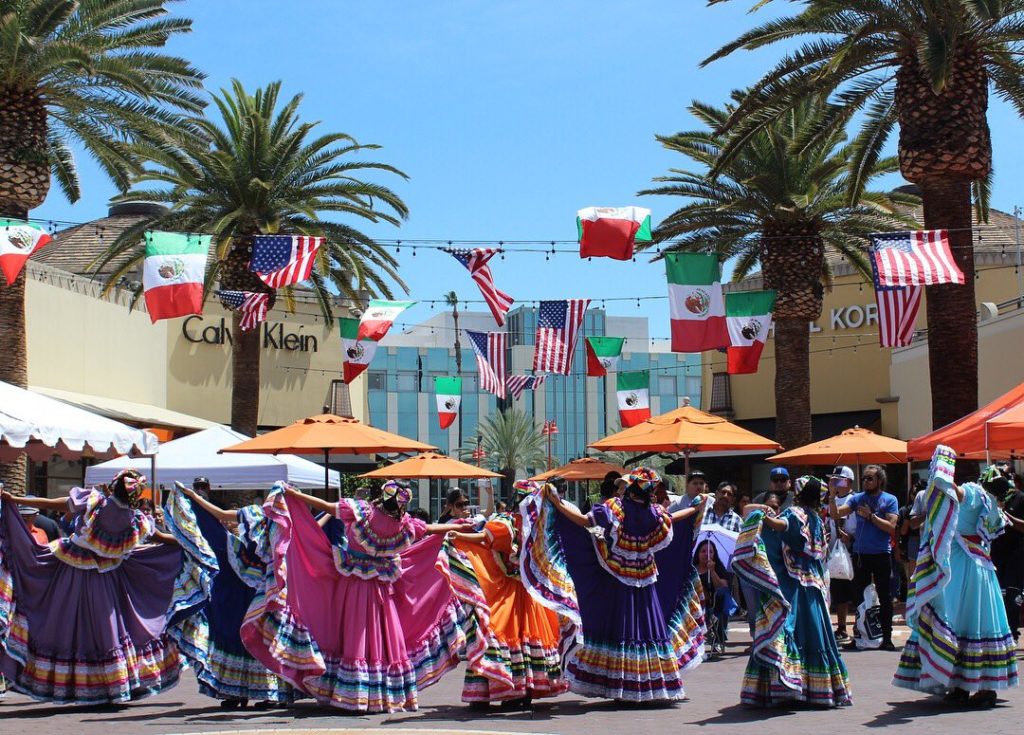 Michelada Music Festival in Lincoln Park
Free micheladas, live mariachi music from local groups – sounds like a perfect fiesta! The Michelada Music Festival is generally held at Plaza De La Raza in Lincoln Park.
Age restriction: 21 and over.
Viva La Fiesta at W Rooftop: The Loft
Celebrate a Cinco de Mayo on W Hollywood's rooftop. There will be a cocktail hour and live DJ. Dance and admire beautiful skyline view.
Source: tripsavvy.com